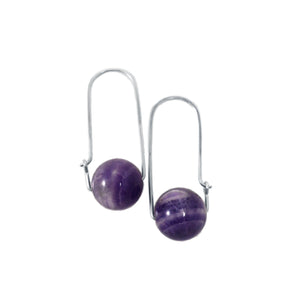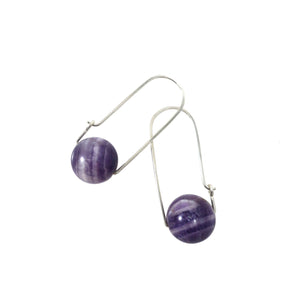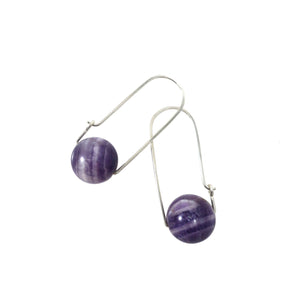 Amethyst ~ Carry-On Hoop Earrings
not-too-basic hoops. earthy and modern earrings for any destination or occasion!  just like the one carry-on item, it has everything you need in one portable package.  each piece is handmade in our Rhode Island studio.
total height : 1.75".  
sterling silver or 14k gold filled 
amethyst with chevron stripe.  12mm bead.
"The answer to the world's problems today is not to turn inward. We simply have to seize every opportunity to promote understanding between countries and across cultures. And there's no better way to do that than to explore the world with an open mind, a sturdy carry-on, and clothes that don't wrinkle."
—Madeleine Albright