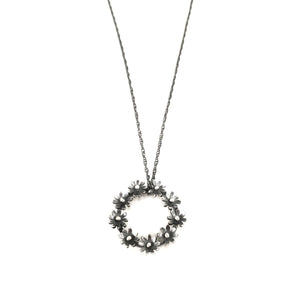 Barrel Cactus Flower Crown Necklace
have you seen a barrel cactus flowering?  it's amazing and weird!  this necklace is based on that interesting plant in full bloom.  measures about 0.8" diameter with 18" chain. darkened to bring out details.  

the wildflowers collection conjures up memories from a road trip through Arizona in spring.  colorful and resilient flowers are found in the most unlikely and hostile places.  each piece is made to order in our Rhode Island studio.