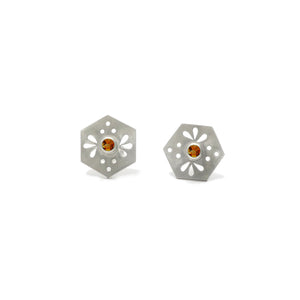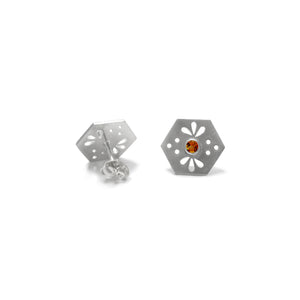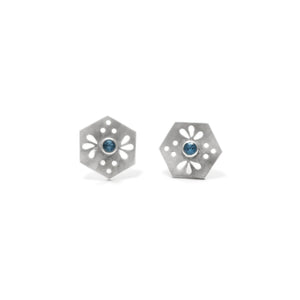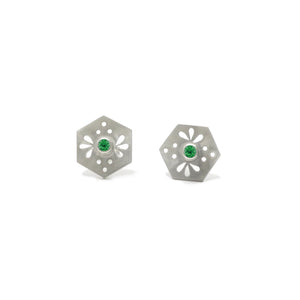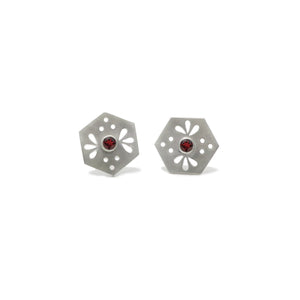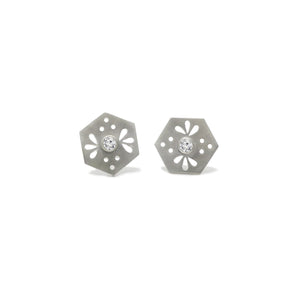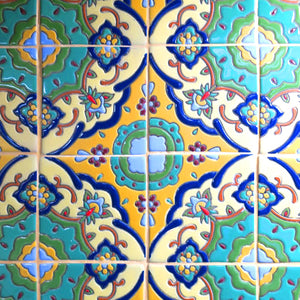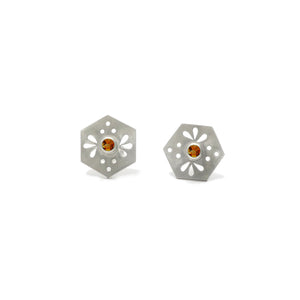 Hexagon Tile Bee Stud Earrings
inspired by the wonderful home kitchens all through Mexican countryside, these stud earrings encapsulates the beauty and geometric perfection of the painted tile works.  available in 5 colors:  red garnet, orange citrine, blue topaz, green emerald and white crystal.  lab created gem.
each one is handmade in our Rhode Island studio.
total height : 1/2"
total width : 1/2"
sterling silver, satin finish