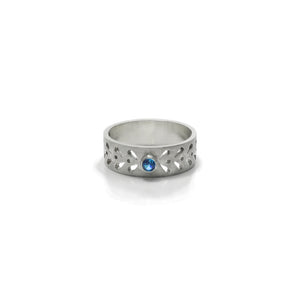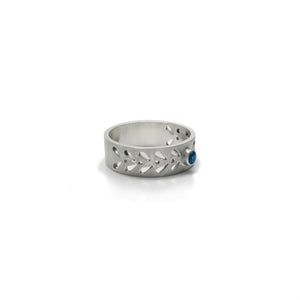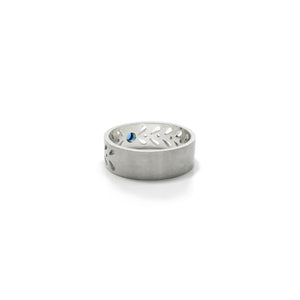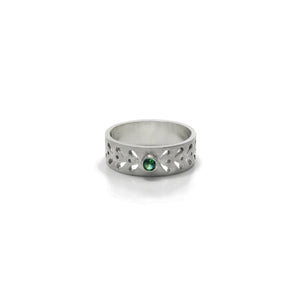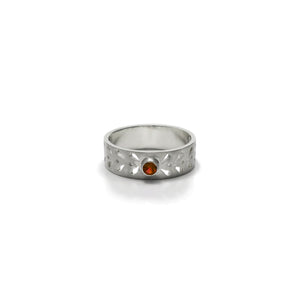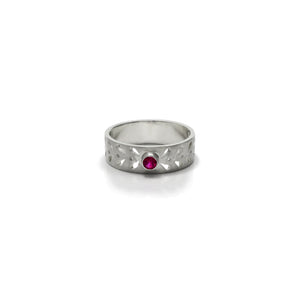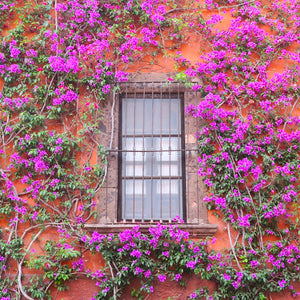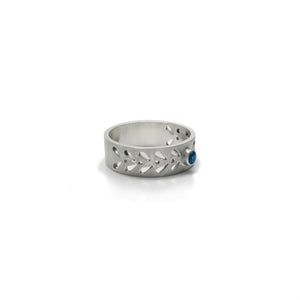 Garland and Gem Cut Out Ring
this garland design was inspired by the beautiful floral wreaths that adore each doorways during holidays. the center is set with a 3mm faceted gem. available in 4 colors: orange citrine, sky blue topaz, emerald green and pink ruby. each one is forged and crafted in our Rhode Island studio.
total height : 6mm or 1/4"
available in size 5-8
sterling silver, satin finish