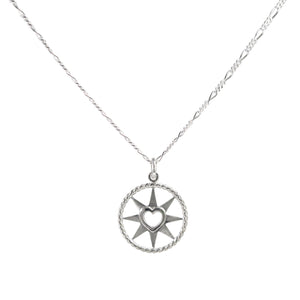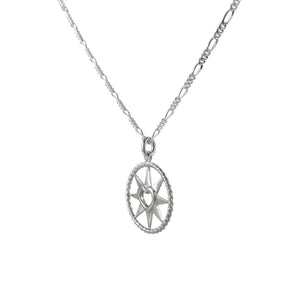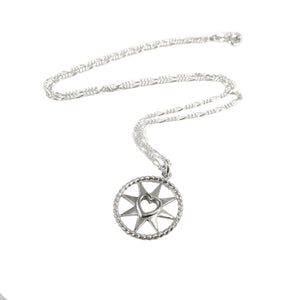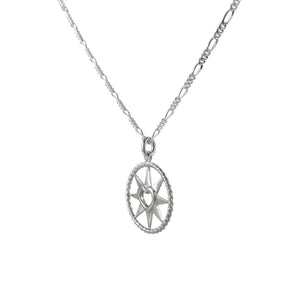 Navigator Heart Necklace
go where your heart leads you.  book that trip, make that call, take the chance!
this pendant was designed in collaboration with Green River Silver as their Valentine's day feature.  size is approx 20mm or 3/4", it comes with an elegant 20" figaro chain.  other length upon request.  handmade in our RI Studio with sterling silver.