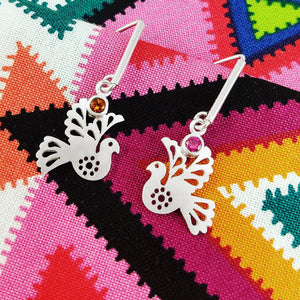 Paloma Little Birdies Earrings with Gem
Little Fluttering Paloma earrings. set with 3mm faceted gem in slightly mismatch color.  they comes in 3 set of colors: orange/pink, blue/green, and black/white.  the little birdie measures 1/2" tall.  each one is handmade in our Rhode Island studio.
total height : 1.25"
total width : 1/2"
sterling silver