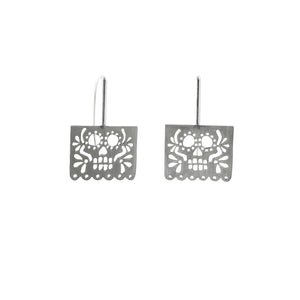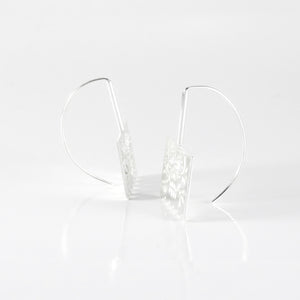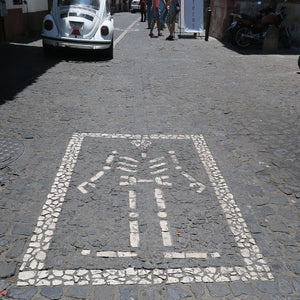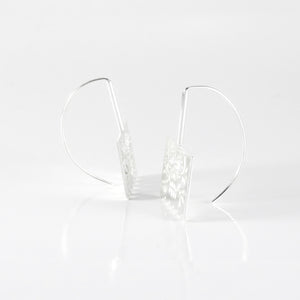 Small Papel Skull Earrings
let these papel picado designs brighten up your day.  traditionally done with colorful tissue paper, i made them into silver miniature to carry the spirit of celebrations with me wherever i go.  the skull is a reminder of our family, friends and heroes before us, and the treasure of our time on earth.
each one is forged and crafted in our Rhode Island studio.  
total height : 1 1/8" 
total width : 3/4"
sterling silver, satin finish