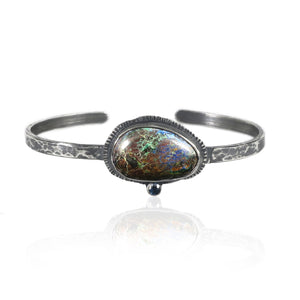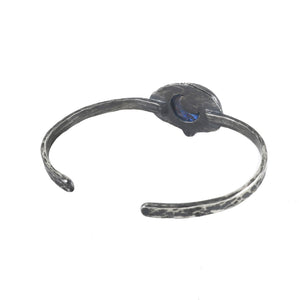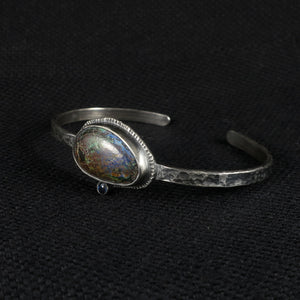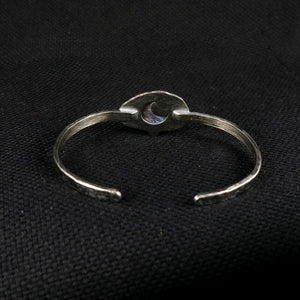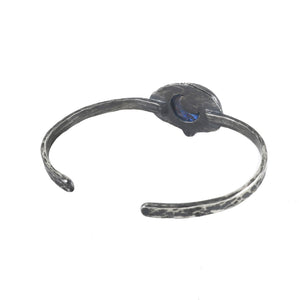 unEarthed cuff with chrysocolla and sapphire
One of a Kind
each one of the unEarthed bracelet is made from recycled silver.  scraps and pure silver grains are melted into liquid and then pour into a rectangle mold.  next, the silver is rolled flat and saw into the proper size.  with a hammer and anvil, the silver is formed into a bracelet shape.  
this earthy chrysocolla was purchased in Taxco, Mexico.  accent stone is a 3mm blue sapphire.
this cuff measures 5.5" with 1" open.  it is adjustable for size S/M.