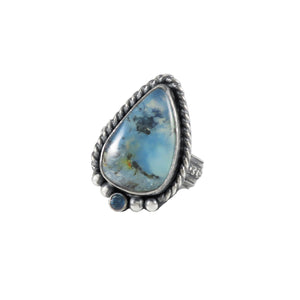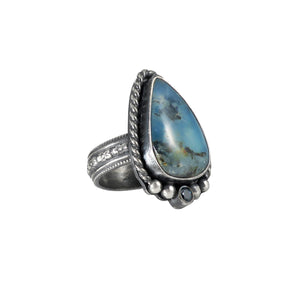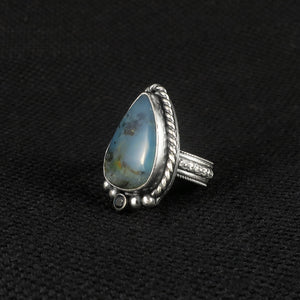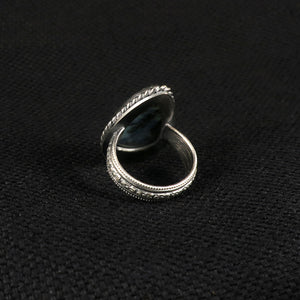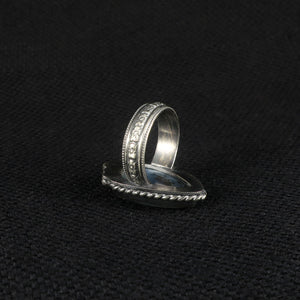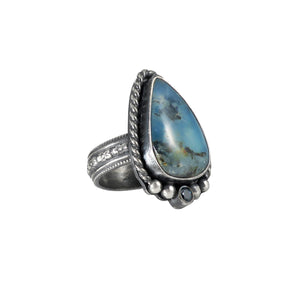 unEarthed ring with peruvian opal and sapphire
One of a Kind
peruvian opal is the national stone of Peru.  it can only be found in the Andes mountains.  this particular peruvian opal was purchased from an antique shop in Taxco, Mexico.  a blue sapphire adds an understated sparkle.  
each one of the unEarthed ring is made from recycled silver.  scraps and pure silver grains are melted into liquid and then pour into a rectangle mold.  next, the silver is rolled flat, cut and formed into the different design elements.  an antique finish gives it a historic look.  
ring size 6.  cannot be resized.