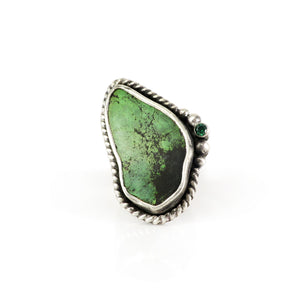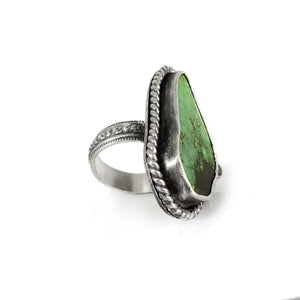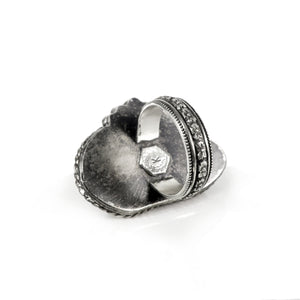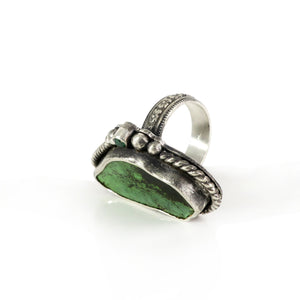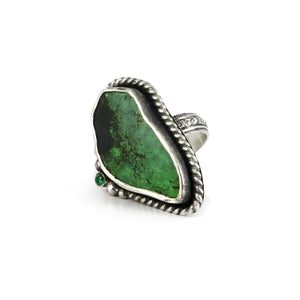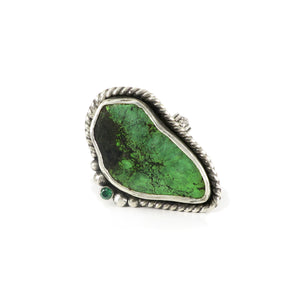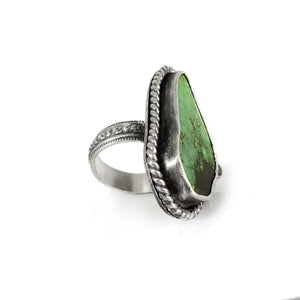 unEarthed ring with green turquoise and green gem
One of a Kind
this big green turquoise was unEarthed from China.  it was purchased in MA from a traveling Taiwanese gem dealer.  i told him about my recent Taiwan travel.  he was so pleased that he gave me one extra gem.  this big stone measures over 1 1/4" in length.  accent stone is a 3mm emerald cz.
each one of the unEarthed piece is made from recycled silver.  scraps and pure silver grains are melted into liquid and then pour into a rectangle mold.  next, the silver is rolled flat to various thickness for the different components of a ring.  the ring band, embellishments and bezel are soldered and polished just before the gemstones are set in.  a dark patina is added to give it an aged look.  
ring size 7.  cannot be resized.