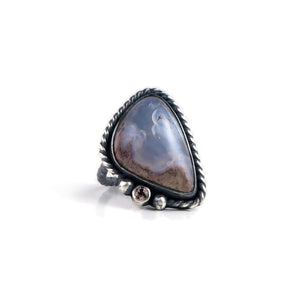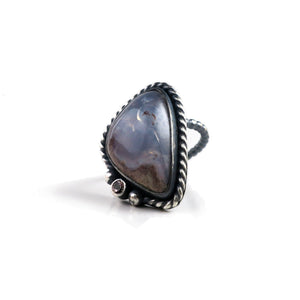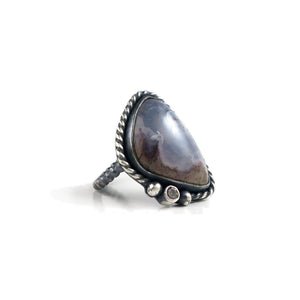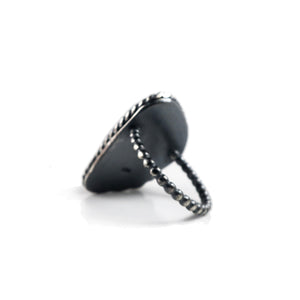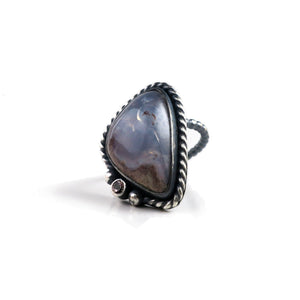 unEarthed ring with mexican opal and tourmaline
One of a Kind
this earth toned opal was purchased from a gem cutter in San Miguel de Allende, Mexico.  approx 1" on its longest side.  it doesn't have the usual rainbow flash, but the inclusion is amazing; it looks like a suspended world inside the stone!  this opal has a grey lavender hue and i've never found any other one like it.  a 3mm pale brown tourmaline brings a little spark to this ring.   
each one of the unEarthed piece is made from recycled silver.  scraps and pure silver grains are melted into liquid and then pour into a rectangle mold.  next, the silver is rolled flat to various thickness for the different components of a ring.  the ring band, embellishments and bezel are soldered and polished just before the gemstones are set in.  a dark patina is added to give it an aged look.  
ring size 7.  cannot be resized.