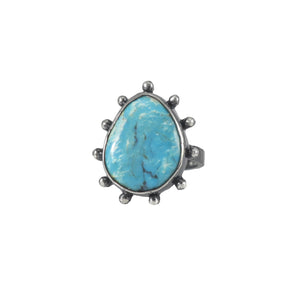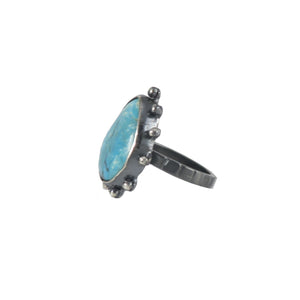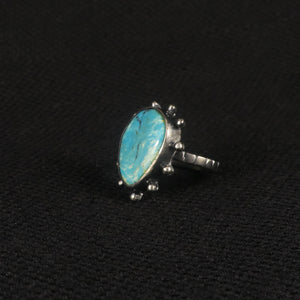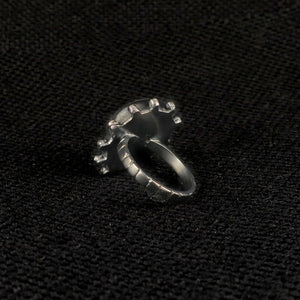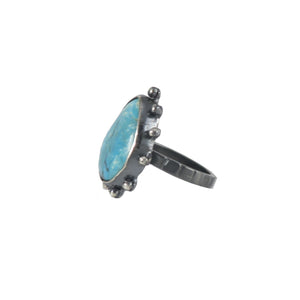 unEarthed ring with turquoise
One of a Kind
this turquoise has been in my collection for many years and i can't remember where it was from.  this freeform stone measures about  1/2" in diameter.
each one of the unEarthed piece is made from recycled silver.  scraps and pure silver grains are melted into liquid and then pour into a rectangle mold.  next, the silver is rolled flat to various thickness for the different components of a ring.  the ring band, embellishments and bezel are soldered and polished just before the gemstones are set in.  a dark patina is added to give it an aged look.  
ring size 5.  cannot be resized.